Walnut Creek Newborn Photography
This photo-shoot is best suited for babies less than 2 weeks old.
Come and visit us for a newborn session at our Walnut Creek studio or in your home.
We never charge for the shoot itself. It's completely free to attend the session and have pictures taken of you and your baby. A $99 deposit is used to secure your booking, and will be deducted from your final order. You are not under any obligation to purchase a single image if you don't wish to, and your deposit is 100% refundable.

To offer a customized experience for your newborn session, we offer a three-step process. First, we'll get together for an initial consultation, over the phone or in person, where we'll discuss your vision for the final product. From a gorgeous Fine Art Album or Acrylic Wall Art over the fireplace, we're strong believers in the power of print. Second is the shoot itself; here, you will enjoy a stress-free session. Everything we discussed at the consultation will come to fruition, from the clothes you wear to the poses we capture. Finally, you will be invited back to our studio one to two weeks after your session to view your final gallery of 20-30 beautifully retouched and fully edited images. Here you decide which prints or digital packages you may want to purchase.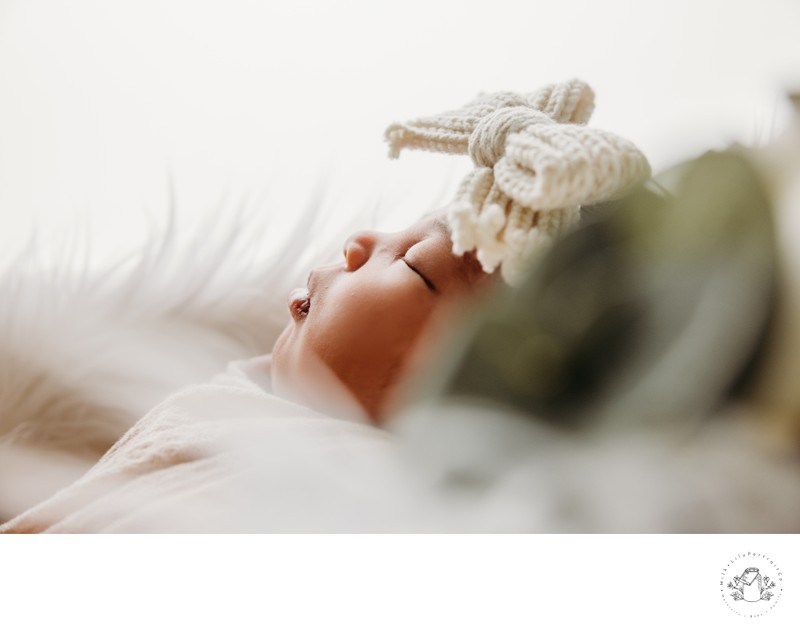 Collection 1
$1050
4 hour session
Formal Viewing Session within two weeks of the shoot
20+ high resolution images fully edited
High resolution HD slideshow with your favorite images
Full use of props
$100 credit towards any wall art purchase
$100 off your next session
$25 gift card to Milk + Lily Clothing Boutique
Collection 2
$825
4 hour session
Formal Viewing Session within two weeks of the shoot
Ten high resolution images fully edited
High resolution HD slideshow with your favorite images
Full use of props

Collection 3
$599
4 hour session
Formal Viewing Session within two weeks of the shoot
Five high resolution images fully edited
Full use of props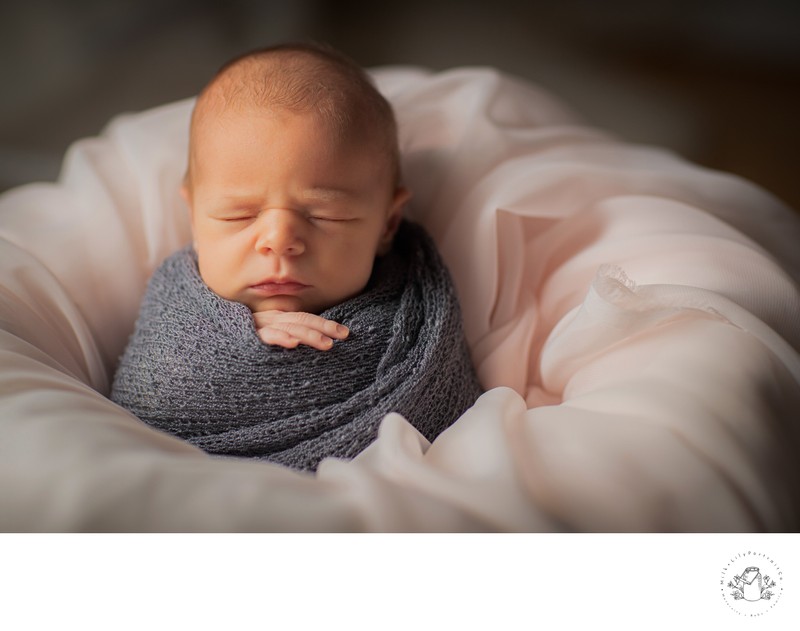 All print, album and wall art orders include high resolution files with full print and reproduction rights. The digital files that come with the above collections will print beautifully up to 8x12; in order to guaruntee color and quality, we require any larger prints to be ordered directly through our lab. We will go over samples and wall art options together during the formal viewing session.

Please feel free to reach out anytime if you have any further questions or requests.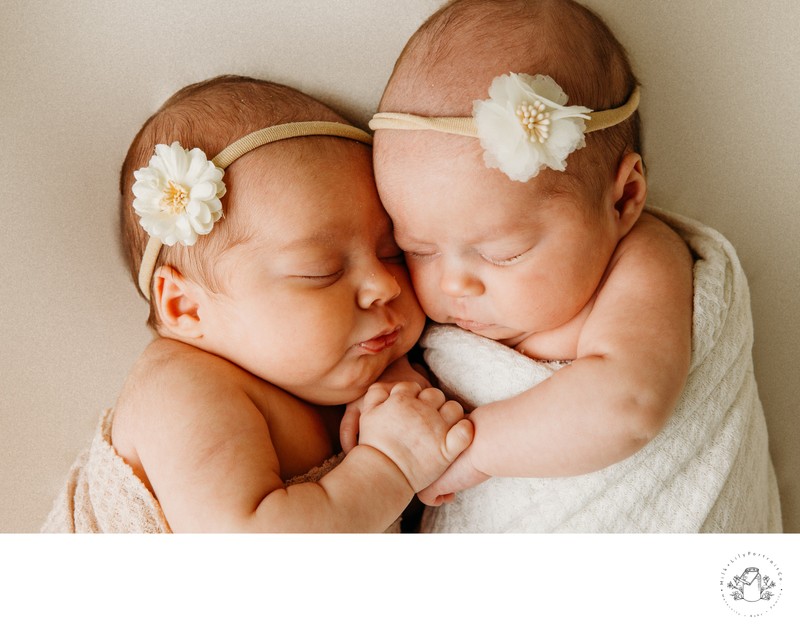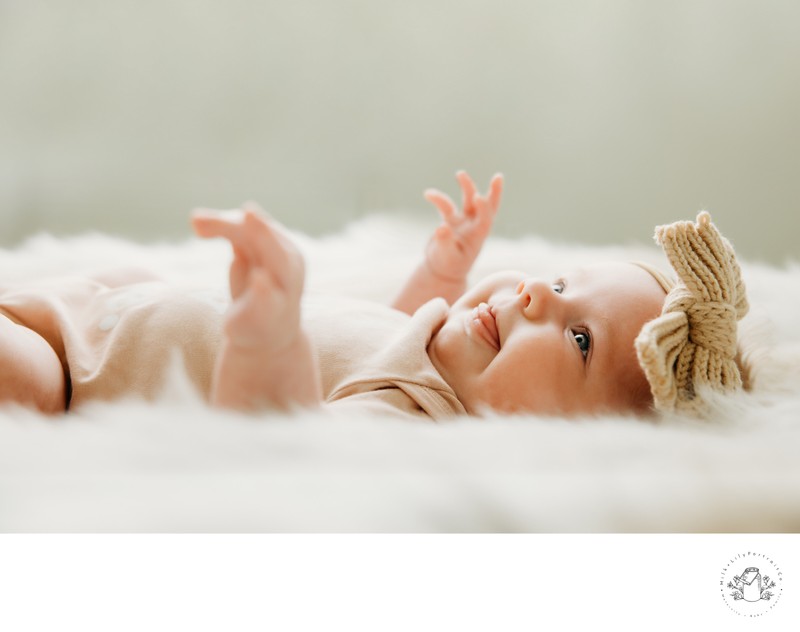 Walnut Creek Newborn Photography: Expert Tips for a Memorable Photo Session
Welcome to your trusted source for Walnut Creek newborn photography. We know that capturing the early days of your baby's life is important, and our experienced photographers are here to guide you through the process. We wanted to address common questions about newborn photography to help you prepare for a successful and memorable photo session.
When Should Newborn Photos Be Taken?
The ideal time for newborn photos is within the first two weeks of your baby's life. This is when babies are still sleepy and easily poseable, allowing for the most adorable and intimate images.
Is 2 Weeks Too Old for Newborn Photos?
While the first two weeks are ideal for newborn photography, it's never too late to capture your baby's early days. If your baby is older than two weeks, our photographers can work with you to create beautiful images that celebrate your baby's growth and personality.
Should Parents Be in Newborn Photos?
Including parents in newborn photos is a wonderful way to showcase the love and connection between family members. We encourage parents to join in on the session, capturing heartwarming moments that will be treasured for a lifetime.
What Should Parents Wear for Newborn Photos?
For newborn photography sessions, we recommend that parents wear simple, coordinating outfits in neutral colors. This is very similar to our Family Session recommendations, and allows the focus to remain on the baby and the family's connection. Avoid busy patterns or logos, as they can be distracting in the final images.
How Do I Prepare My Baby for a Newborn Photoshoot?
To help ensure a smooth newborn photography session, follow these simple tips:
Feed your baby right before the session, ensuring they are full and content.
Dress your baby in loose, easy-to-remove clothing to minimize disturbances during outfit changes.
Bring a pacifier or other soothing items to help comfort your baby if needed.
How Do I Get My Newborn to Sleep During a Photoshoot?
Our experienced Walnut Creek newborn photographers have several techniques to help your baby relax and sleep during the session. Keeping the studio warm, using white noise, and swaddling your baby can all contribute to a calm and sleepy environment. Trust our team to create a comfortable and enjoyable experience for both you and your baby.
If you're ready to schedule your newborn photography session near Walnut Creek, contact Milk + Lily Portrait Co. today. We're here to capture your baby's earliest moments, creating cherished memories that will last a lifetime.