Graduation Photos by Milk + Lily Portrait Co.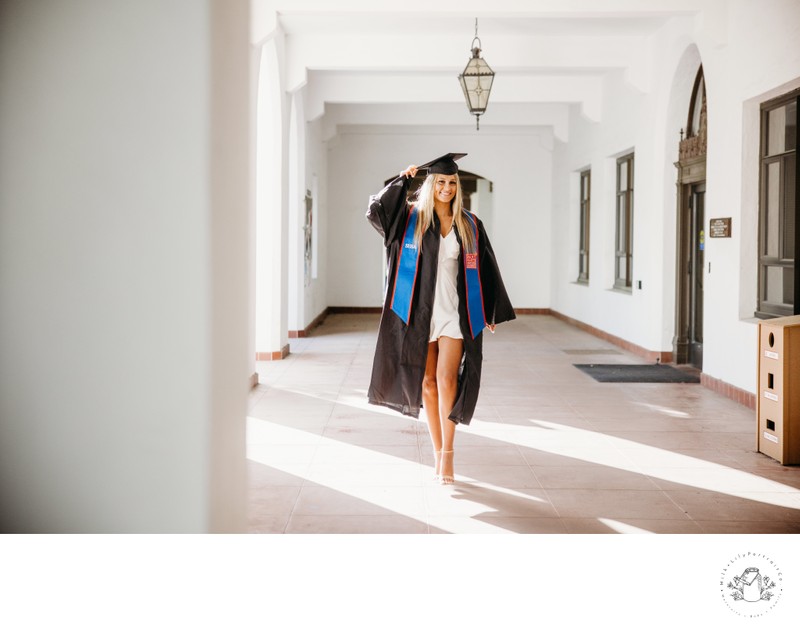 Commemorate Your Academic Success with Stunning Graduation Photos
At Milk + Lily Portrait Co., we understand the significance of graduation—it's a major milestone in your academic journey that deserves to be celebrated. Whether it's a high school, college, or postgraduate achievement, we provide professional graduation photography services that truly capture your joy and pride.
Our expert photographers are experienced in capturing graduation photos that reflect your unique personality and academic success. We offer both studio and on-location graduation photography sessions, providing a variety of backdrops and settings that complement your style.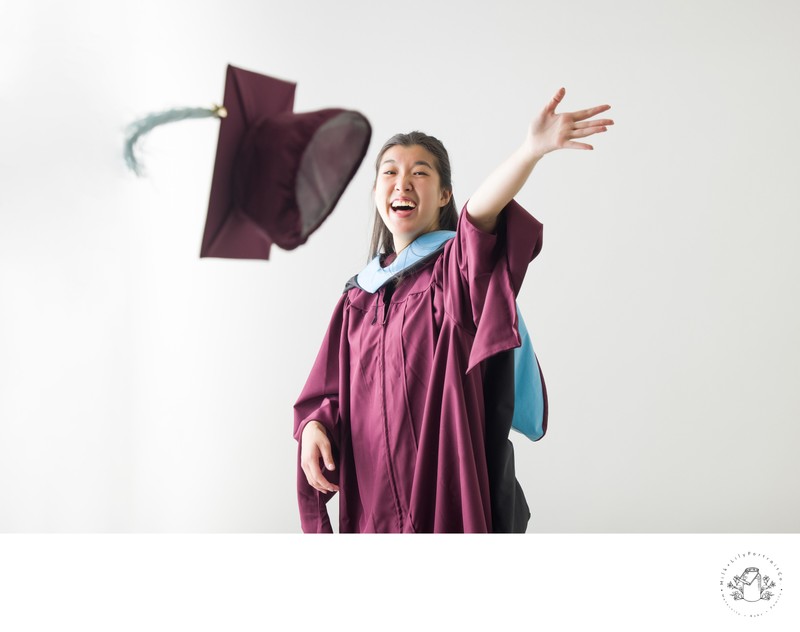 Offering Personalized Graduation Photography Sessions
We believe that your graduation photos should be as unique as your academic journey. That's why we work closely with you to understand your preferences and create a personalized graduation photo session that truly captures your essence.
From formal poses with your diploma to candid shots in your cap and gown, we provide a comprehensive graduation photography service that meets all your needs.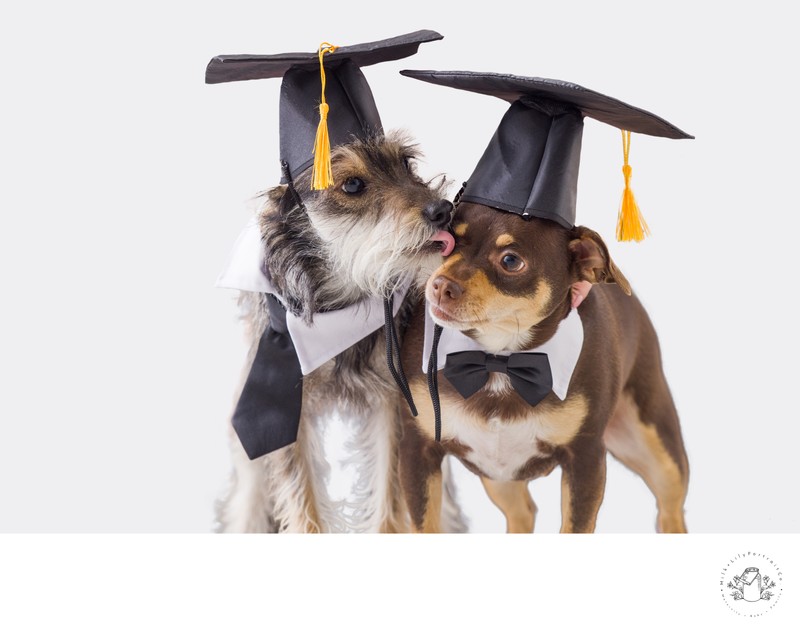 Skilled Photographers Capturing Your Milestone in Style
Our talented photographers at Milk + Lily Portrait Co. have a keen eye for detail and a deep understanding of how to bring out the best in each graduate. We use state-of-the-art equipment and modern photography techniques to capture high-quality graduation photos that you'll cherish forever.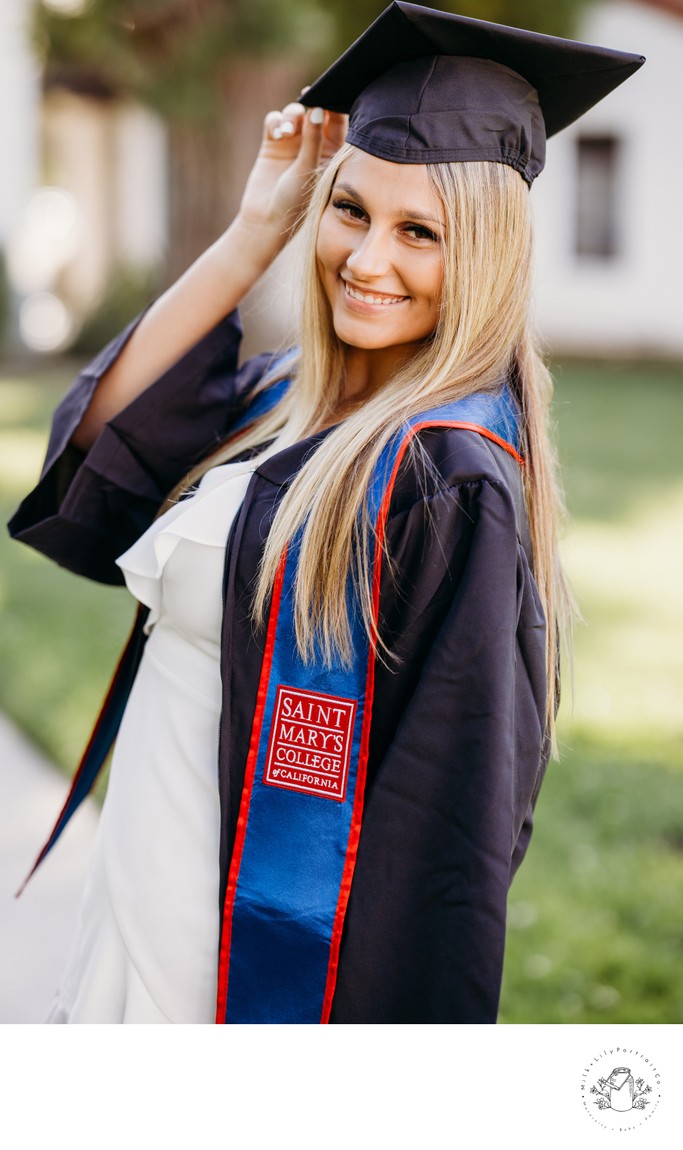 Contact Us Today for Your Graduation Photography Needs
Celebrate your academic achievements with stunning graduation photos by Milk + Lily Portrait Co. Contact us today to book your personalized graduation photo session and let us capture your milestone in style.
Where is the Best Location for Graduation Photos?
The best location for your graduation photos can vary based on personal preference. Some graduates prefer taking photos at their school or college campus to commemorate the place where they've spent a significant portion of their academic journey. Other popular locations include parks, cityscapes, or even at home. At Milk + Lily Portrait Co., we offer both studio and on-location sessions to meet your unique preferences.
When Should I Take My Graduation Pictures?
Ideally, graduation pictures should be taken a few weeks before the actual graduation day. This allows enough time for photo processing and ordering prints or graduation announcements. However, at Milk + Lily Portrait Co., we cater to your schedule and provide timely service to ensure you get your photos when you need them.
What Color Do You Wear for Graduation Pictures?
Color choices for graduation photos can depend on the school's colors, the graduate's preference, and the setting. Neutral colors like white, black, and beige are universally flattering and work well in most settings. However, we advise you to avoid very bright colors or busy patterns that could distract from your face.
What Kind of Outfits Should You Wear for Graduation Pictures?
When choosing outfits for your graduation photos, consider clothes that are comfortable and reflect your personal style. Formal attire or semi-formal outfits are common choices. Remember, these photos will be a lasting memory of your academic achievement, so choose outfits that make you feel confident and proud.
Do You Smile in Graduation Photo?
Absolutely! A genuine smile can make your graduation photo look warm and engaging. At Milk + Lily Portrait Co., our photographers are skilled at making you feel at ease, ensuring your smile comes naturally.
How Can I Make My Graduation Pictures Look Good?
Our expert photographers will guide you through the process, suggesting poses and helping you feel comfortable. Good lighting, a clean setting, and a confident pose can all contribute to great graduation pictures. But most importantly, be yourself—your graduation photos should reflect who you are.
What to Bring to Graduation Photos?
Bring your graduation cap, gown, and any cords or sashes you've earned. If you want to include props like your diploma, school pennant, or anything else that signifies your academic journey, feel free to bring those as well.
What Do You Wear Under a Graduation Gown for Pictures?
Under your graduation gown, you should wear attire that matches the formality of the event. For men, this might mean a dress shirt and tie with dress pants. For women, a dress, blouse and skirt, or dress pants are good options. Choose colors that won't distract from your face or clash with your school's colors.
Keywords: Graduation Photos, Graduation Photography, High School Graduation Photos, College Graduation Photos, Postgraduate Graduation Photos, Professional Graduation Photography, Studio Graduation Photos, On-location Graduation Photos.